About Us
Tint Incorporation Pte Ltd's branding and quality of has received recognition from leading automotive and building developers in Singapore as well as in South East Asia.
Over the years, the company has built a strong team of well-trained group of certified applicators to provide highest standard of workmanship with reliability. Our films are highly recommended and applied in the high-end automotive sector and various automotives dealers.
The company believe in continual investment in research and development for innovative and higher performance products to ensure that Tint Inc. provides products which are beneficial to consumers as well as environmental friendly.
Our Tinting Films Promises:
Rejects Ultraviolet rays
Reduces Glare and Eye Strain
Reduces Interior Fading
Adds Class to Glass
Reduces the Risk of Injury form Flying Glass in an Accident
Rejects Solar Heat
Improved Air Conditioning Efficiency
Blocks Scorching Heat
Cooler Auto Comfort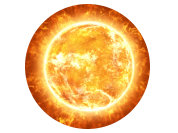 Blocks Infra-Red Radiation
Blocks Ultraviolet Radiation